[..::Viva La Revolution::..]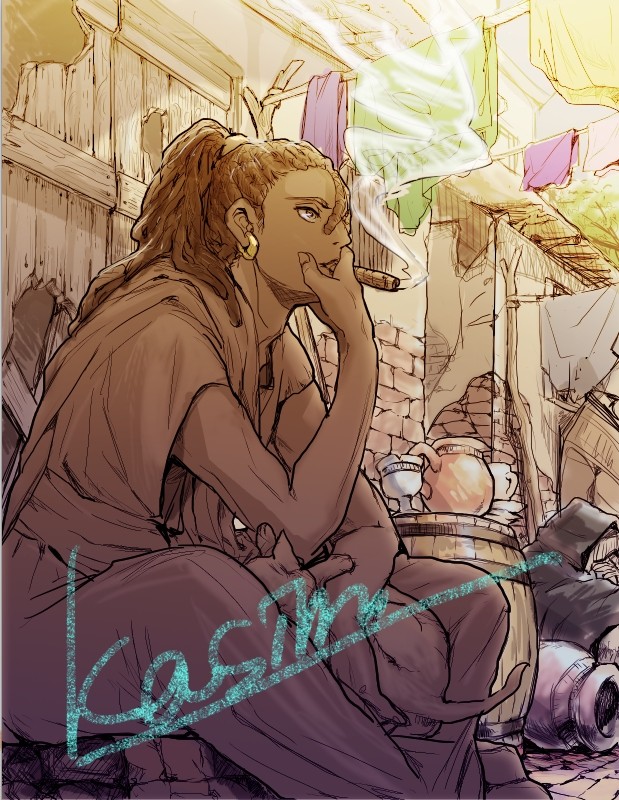 Name:
Love D. Aryeh
Epithet:
"The King of Kings"
Age:
26
Gender:
Male
Race:
Winged
Sexuality:
Straight
Affiliation:
Revolutionary
Occupation:
Freedom Fighter
Appearance: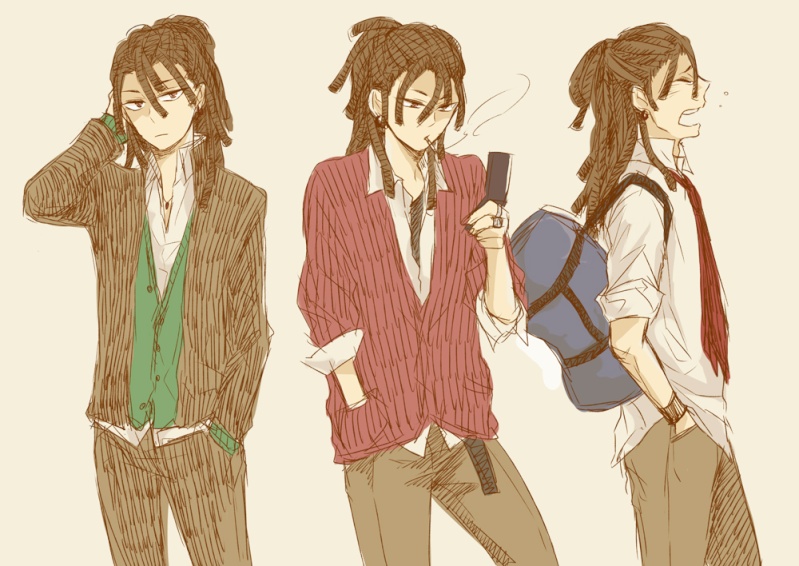 Aryeh is a handsome clean shaved young man, with very long locks reaching his lower back. He has golden eyes, tanned skin and hair that ranges from a very dark purple to completely black. It all depends on the lighting situation. He is a rather lean man with minimal muscle mass. He is however extraordinarily fast and strong for his size. He wears small hoop earrings, that change from ruby red to solid gold. He has a slight elegance he shows, even through his ragged clothing he wears as a reminder. His favorite brown cloak that he wears that ragged and patched, belonged to his grandfather. It is his most treasured possession, and his constant reminder of their struggle.  
Hair Color:
Dark purple to Black depending on lighting
Skin Tone:
light brown/ Tanned
Height:
6'0
Weight:
170
Personality:
Aryeh is a very hardworking and persevering soul. He is a lover of pure and innocence. He therefore holds a deep love for citizens who rely on his strength. Especially children, he considers himself the protector of all children. He has a deep love for a child, who doesn't judge him or anyone for anything. All weak and elderly, they are his passion. Keeping them safe and from the harms of pirates and especially Marines. He is a very health conscious and tidy person. He likes everything to be in order to an extent and not just sloppily around. He is highly dedicated to his daily training, and doesn't slack in the slightest. He holds very high standards for morals and truth. Especially by everyone who is supposed to be fighting for freedom. He has a love for visiting new islands and meeting the citizens, to find out their situation. He has a deep inner passion for cultures and their varieties of food. He is a fighter for the weak and down trotted.
Likes:
-Revolutionary Army
-Diverse cultures
-Learning
-Sharp Shooting
-Fruit
-Guitar
-Justice
-Martial Arts
-Meditation
-Truth
-Civilians
Dislikes:
-Marines
-Thieves
-Liars
-Racism
-Ignorance
-Corruption
Motivations:
-His first goal is to Destroy the Naval Force the protects and guard's the World Nobles.
-His 2nd goal is to then destroy those Celestial dragons who sit on their high throne.
-He wants to ensure his Grandfather and caregiver can rest peacefully.
-To be recognized at a level of power so great it strikes fear in the heart of all those who act unjustly, anywhere.
Fears:
-The war will end before they have built up a strong enough force.
-He will not save every man,woman and child who requires his help.
-Celestial Dragons will continue to grow before he can put a stop to their atrocious crimes to the world.
Behavior/Habits:
Aryeh has a nasty habit of over thinking a situation. This benefits him more often then not, so he tends to do it alot. However there have been plenty of situations where he should he just let things be. He takes alot of things personal. Mainly things that deal with people picking on the weak and innocent. Those who feel they have a sense of superiority over others, is highly agitating to Aryeh. Aryeh spends alot of time strengthening himself physically and mentally. He loves to read and broaden his horizons. His favorite pass time is to go to the local library in town or in a new visiting town. Aryeh is known for his love of his guitar. He is very fond of playing it to relax and wind down during the evening hours. He plays for anyone who asks, and he loves to do so. Aryeh has a habit of entertaining people who love to smile. Regardless if its in conversation or song.
History:
Aryeh was born into a very poor and troublesome neighborhood. He, as well as his entire family, were forced to live in these ghetto slums all of his life. Before he was born, the world nobles in the neighboring town decided to put a very large steel fence with barbed wired along the tops. It reached well over 20 meters high, and no one dared to climb out. There was 24 hour security guards surrounding the place. They were ex bandits and pirates hired by the nobles to stay there and receive a little bit of a payment. These men were cruel and would abuse and beat any of the people from within the slums if they ventured too close to the exit. They however were cowards and would never venture in, to be inside with the sick and deprived. When Aryeh was 10 years old there was a raid on the slums. For some unknown reason, the marines made war on the slums and began to kill everyone inside. These men were ruthless and only cared about their whatever was driving them to kill these innocent people. A woman and her children were slew first in the confusion. There was a huge riot and everyone began to panic in the uproar. Everyone tried to escape, however there were snipers at the ready to come and shoot anyone who made it out. Things didn't look good for Aryeh and his family who lived near the very back, although they could hear the sounds of gun shoots long before they reached. He lived with his Grandparents, ever since he was a baby. His mother died giving birth to him, and his father was an ex-marine who believed in their lies and foolishness. He for some reason trusted that they would allow him to come back and save his brothers and sisters behind that cage. His grandfather was no fool. Love D. Yoshi. He was a wise old man that knew from the day he adopted Aryeh, he had to get them out of there for good. He began to shovel a tunnel from the back of his little hut. 10 years this old man dug and dug with his withered and malnourished body. He only recently made it to the other side of the fence. He packed up his loving wife and his grandson who was right by his side looking eagerly at him. They locked the front door to their home, although it could barely be considered a lock. They made their way through the tunnel and out into the back of the fence. The three of them swiftly and rejoice-fully made their way to the sea. It seemed only a few marines were attacking them, and they were not at the back of the sea.The three family members made their way to a fishing boat that was left at the dock. His grandfather placed his wife in first, and then his grandson. He then pushed the boat as far and fast out as he could be for trying to climb aboard himself. He stood tall as he looked out towards the town engulfing slowly in a tiny flame. They were 70 meters out and surely safe he presumed. However out of know where he was struck with a bullet he fell downward upon his family hoping to protect them. They slowly drifted away as Aryeh's grandfather's heart slowly began to stop.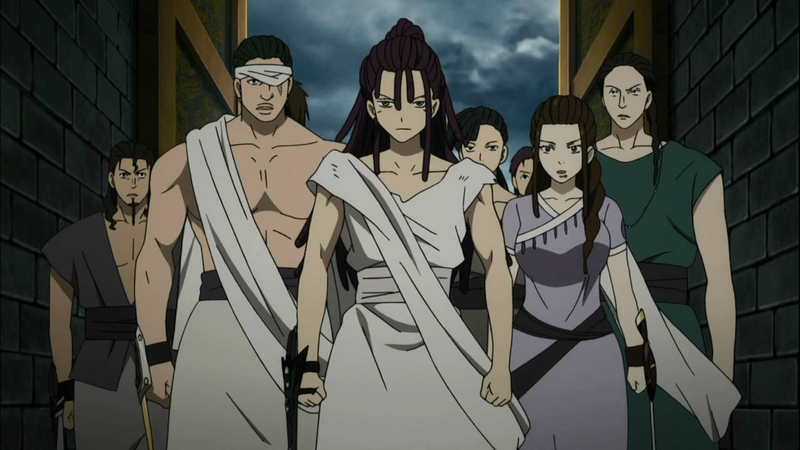 Last edited by Aryeh on Sun Mar 09, 2014 9:54 am; edited 8 times in total