Chances Of Gaining Lineages
1% - Conqueror's Haki
4% - Will Of The D.
5% - Prince of Darkness
5% - Blood Bane
5% - Legacy Of A Legend
15% - Peacekeeper's Virtue
15% - Demon Of Ohara
20% - Vanquisher's Valor
30% - Will Of The Adventurer
__________________________________________________________________
Name: Conqueror's Haki
Description
:  The crème of the crop, these people are rare and few and far between. So far due to the low numbers no connection has been made between these people and it is not uncommon to never see one in your lifetime.  These people are ridiculously strong, but that is hardly the thing about them to be concerned. Their ability is shrouded in mystery, but is known to be able to take out hordes of enemies in one fell swoop. People of this bloodline will always find their way into a position of power unless their light is snuffed out prematurely.
Ability
:  Haoshoku Haki is a rare form of Haki that cannot be attained through training and only one in a million people carry the ability to use it. Those who are proficient enough with it(Level 2 Haki) are able to tame monsters, as well as knock out a selected group of individuals without affecting any of the bystanders using Haoshoku Haki.
This type of Haki grants the user the ability to dominate the wills of others. The most common usage is knocking those with weak wills unconscious.Whilst inexperienced users are restricted to merely overpowering the will of one individual or blindly knocking out weak-willed people around them, those with more expertise can pick out weak-willed individuals in a large group and knock them out without affecting those around them. However, those with stronger wills can resist or even ignore the effects of Haoshoku Haki.
There have been two ways in which this Haki has been used. The first and most common way is in a quick burst that will knock out those with weaker wills relatively easily.The second method which is unlocked at level 2, is to release it continuously, which will not only knock out those of weak wills around the user, but also put pressure on the surroundings, actually affecting other physical objects besides living beings.
Usage
:  Once every twenty five posts the user may activate Haoshoku Haki and will be able to use it based off their character's skill level in Haki.
Level 1 Haki:
At this level the user can knock out non-boss NPCs and will put a strain on anyone who is at Level 1.
Level 2 Haki:
Starting at level 2 the user will cause anyone at level one to become sleepy, this includes NPC bosses up to Level 2. They will also begin to affect their environment and can cause slight structural damage.
Level 3 Haki:
At this level the user can instantly knock out anyone who is a level 1 in Haki, they will cause anyone with Level 2 to become sleepy and they can knock out any NPC who is deemed non-important to the story. They can also destroy nearby buildings with the force of their will alone.
Stat Gain
:  + 25 Strength
__________________________________________________________________
Name: Will of the D.
Description
:  Those who have the Will of the D. are very blessed, they are the few who mysteriously end up in high positions everywhere. They are like weeds and while there are very few of them chances are if you have heard of one, he won't be dying anytime soon. Notoriously hard to kill there has been reports of those with the Will of the D who have walked through explosions without a scratch. They are at the top, almost the pinnacle of what a character can be and if you end up finding out the Will of the D. courses through your veins, it is time for a party.
Ability
:  Their ability  is quite simple compared to the others, the ability to become invincible for a short period of time. It is like they have their own star from Mario in their pocket that they can activate at any time. No wound can harm them no matter how extreme, bullets will bounce off of them, spears will shatter, and swords will bend. Good luck if you are thinking of punching one of them while this ability is activated.
Usage
:  Once every twelve posts the user can activate a form of immortality and invulnerability for a total of two posts.  During this time nothing will harm them, they can fall hundreds of feet and get up just fine, they can wade through lava as if it were nothing, if possible they could sit in the middle of a black hole and just chill.
Stat Gain
:  +15 Endurance, +15 Speed
__________________________________________________________________
Name: Prince of Darkness
Description
:  The people of this bloodline are descended from the foulest of the foul, people who have been known to throw sacks of puppies into rivers. Often times their relatives are the leaders of some evil organization, be it violent pirates, corrupt marines or even just people who enjoy the thrill of a kill. While their children do not always become evil, they are still unsettling and if possible are even more intimidating than the Legends.
Ability
:  Just through a look the user can make someone crap their pants, albeit not always literally there have been reported instances. The evil aura that surrounds them focuses in their eyes while using this ability and they can stun a person who falls under their gaze. Their malicious intent becomes palpable and will shake the victim to their core.
Usage
:   Once every eight posts the user can stun a victim for a total of two posts. The victim must be within eyesight however and the user may only use this power on one person at a time.
Stat Gain
: +10 Intelligence, +10 Strength
__________________________________________________________________
Name: Blood Bane
Description
:  Some say that those with the Blood Bane are descended from an ancient tribe of warriors who wore fur, and wielded axes. These warriors were said to terrorize the seas before the world government came along. They would ransack entire islands to sate their lust for destruction. Every Blood Bane has an innate sense to fight and enjoy fighting more than most anything else. The thrill of battle is what drives those with this line forward and on to new islands and new adventure.
Ability
:  Those who are born of the Blood Bane while they do not receive a base bonus have the ability to fall into a blood rage which pushes the physical limits of their bodies. While in this state the user will want to kill or harm anyone and anything around it, they are walking murder machines and yearn for the sight of blood.
Usage
:   Once per thread the user will be able to go into a blood-lust for a total of five posts. While in the blood-lust they will gain +10 Endurance, +10 Reflex, +10 Speed for the duration of the blood-lust. This allows them to become much stronger for a temporary amount of time.
Stat Gain
:  N/A
__________________________________________________________________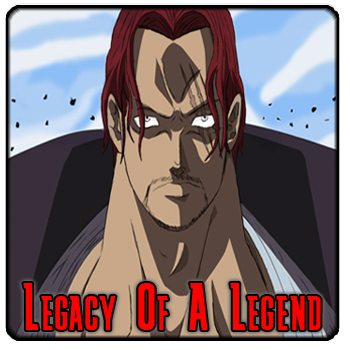 Name: Legacy of a Legend
Description
:  This bloodline stems from those figures shrouded in legend, they grew up hearing stories about distant relatives who achieved great things and as such they also have high potentials. They also have an intimidation that is unrivaled, and they are great name droppers. Many times they can get out of confrontations just by naming one of their still living relatives.
Ability
:  Their ability is an odd one and it cannot be explained like most other bloodline abilities of higher caliber. They have been known to force people back just through their sheer force of will. People will go flying away from the user once this is activated, whether through a shout, a flick of the wrist or a face of constipation. It is a very mysterious power that all future legends have passed down through their blood.
Usage
:   Once per thread the character with this bloodline will be able to force back anyone that is near him or her back ten meters. This only works on people who are close by, for instance they could not use this to push someone who is ten meters away to twenty meters away.  
Stat Gain
:  +10 Reflex, +10 Strength
__________________________________________________________________
Name: Peacekeeper's Virtue
Description
:  Peacekeepers are fierce fighters and healers descended from those who have kept the peace for centuries. Peacekeepers are often those who help others in need or protect the weak. They are often descended from various Marines and Admirals, and of course the occasional 'righteous' pirate. These people often have a sense of honor even if it is skewed and may like the world government for it's stability that it brings, or condemn it for it's sins.
Ability
:  The ability found within this bloodline is quite a wonderful one, it allows the user to continue fighting after lesser people will keel over or it will help the healers get an extra boost and save someone from death's door. The ability is a two branched one, it is either or not both are allowed. Peace Keepers come from a line of parents who value life greatly and as such they have uncanny abilities pertaining to saving life.
Usage
:   Once per thread the user will be able to ignore a fatal wound lodged on them. Say their head were to be cut off? Well by some uncanny power they will be able to avoid the full brunt of the blow and in fact regenerate the damage done. This can be used once per thread and only if the user chooses the fighter option, if the user chooses the healer option then once per thread they may use the following ability. When someone is wounded fatally the user will simply have to rush to them and lay their hands on them, this can be done up to two posts after a character has died even, and their wounds will become healed instantly allowing them to get back up like nothing ever happened.
Stat Gain
: + 10 Strength, +10 Endurance
__________________________________________________________________
Name: Demons of Ohara
Description
:  The Demons of Ohara come from an ancient line descended from the scholars of the doomed island of Ohara. They were chased down and most were exterminated by the world government for 'forbidden knowledge' and 'terrorist acts'.  Whether or not this is true or an excuse by the government only a few know. However it is known that those with this bloodline are naturally more clever and insightful than their peers.  Those with the blood of Ohara know the truth about the massacre of their island and hold a lot of resentment towards the world government. They also have been known to be well read and have the ability to learn a great many languages.
Ability
:  Their ability is one the special things about the Ohara, they are extremely intuitive and quick witted. This allows them to learn things at an incredibly fast rate. Chief among the uses of this ability is the fact that after seeing someone's skill used twice they will be able to deduce anything about it.
Usage
:   Once per thread, and only once per thread the user will be able to learn about someone's skill set after seeing them use it twice. For instance if someone has the Mera Mera no mi and uses a flaming punch then a pillar of flame, the Demon of Ohara will be able to correctly guess their fruit and all the first tier abilities therein.                                                            
Stat Gain
: + 20 Intelligence
__________________________________________________________________
Name: Vanquisher's Valor
Description
:  Those with this bloodline come from a long line of warriors, and are usually trained with their favored weapon from birth. This lineage is for swordsmen, snipers, axemen, spearmen, mainly anyone who uses a weapon no matter how odd. These people come from various islands across all the blues and may come from anything from Samurai to Knights, ninjas to assassins, archers or pistol users, or even those good at darts.
Ability
:  Their ability allows them to put more force into one attack, be it allowing their gun to pierce more, their sword to cut sharper, or their hammer to swing heavier. This is due to the fact that they have trained most of their lives with this weapon and they can use their emotions to make them temporarily better.
Usage
:   Once every seven posts the user can add +20 to the Strength of a single attack. This can only be done when the attack is launched not after it connects, it is usually used in a time of need or when you really just want to shut up that annoying boss who is stronger than everyone. This is usually accompanied by extreme emotions but some users especially those with guns are more likely to use it during a state of zen.
Stat Gain
: + 10 Finesse
__________________________________________________________________
Name: Will of the Adventurer
Description
:  The blood of adventurers runs deep in these people, their curiosity knows no bounds and their lust for exploring is insatiable. This comes from various people around the globe who have explored different places, mainly navigators like those who charted each blue and the Paradise of the Grand Line. These people are usually friendly with everyone they meet and like learning about new cultures, lands, peoples, and getting their hands dirty with the whole thing.
Ability
:  Adventurers are known to get into tight spots often and during those time running sometimes becomes the best option. Adventurers will get a burst of speed in their panic and their will to survive to see new places. However this ability comes from panic and as such can only be used when running from a stronger opponent.
Usage
:   Once per every five posts if you are under 100 stat points of the enemy you are facing you may flee and somehow dodge any attacks lodged at you in the first post. However, if you do this your character will remained panic and will not attempt to fight back during the entire thread. As such your character will either keep running or hide from the person they were fighting. This will be monitored closely and if you break this you will no longer be allowed a lineage.
Stat Gain
: + 5 Reflex, + 5 Endurance
__________________________________________________________________